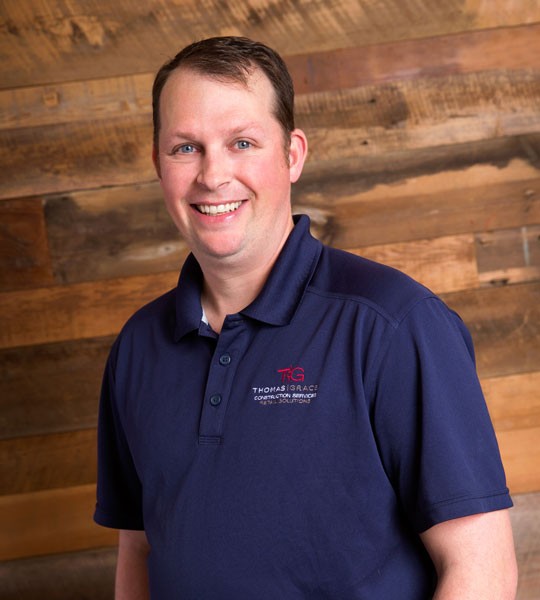 Jarrod Stetler
Senior Superintendent
Why partnerships matter:
Great partnerships bring people together to solve problems and reach goals better than one individual ever could.
Experience:
I've been with Thomas-Grace for 11 years, working my way from installer to site superintendent on everything from one-day refreshes to longer remodels.
Most memorable project:
My first build-out for a major retailer — I was able to take the project and complete it without any delays or issues. Knowing that I could rely on my knowledge and experience gained through my tenure at Thomas-Grace was a big self-confidence boost.
Best part of job:
Taking a project from an idea to reality for a client.
Outside of the Office:
I enjoy sports, hunting, fishing and spending time with my family.