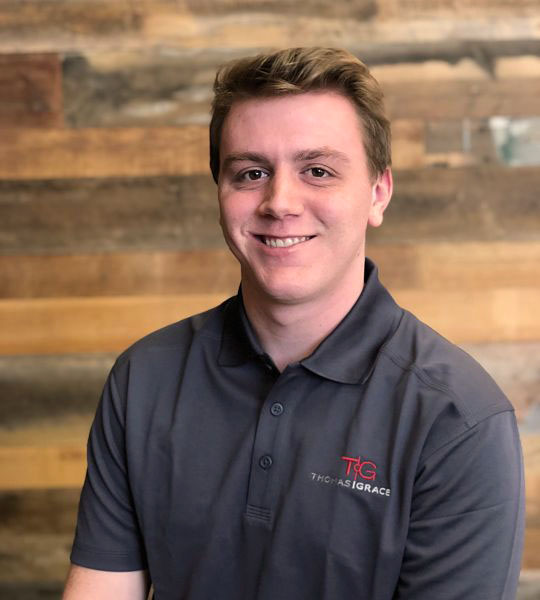 Nolan Peterson
Assistant Project Manager
Why partnerships matter:
Partnership matters because it ensures that everyone involved in a project is on the same page and understands their individual role. Partnerships allow any project to run smoothly and successfully.
Experience:
I worked as a concrete laborer for three summers before deciding to attend Dunwoody College of Technology where I completed my Associate of Applied Science degree. After graduation, I started to work for Thomas-Grace in 2018.
Most memorable project:
My most memorable project was a Sprint store we bid in Texas. This was the first project I was a part of and I learned a lot about how to talk to subcontractors and how we put together a bid at Thomas-Grace.
Best part of job:
The best part about my job is the daily challenges that I face and the fact that no day is ever the same.
Outside of the Office:
I enjoy running, hiking, biking, and really every other outdoor summer activity. I also enjoy watching/playing sports with my friends and family.